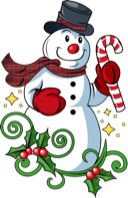 Christmas Dance

Sunday 17th December at Detling Village Hall

Doors Open 7pm - Dancing Starts at 7.30pm to 9.30pm

Ballroom, Latin & Sequence (50:50)

Bring your own drinks and festive food. £5pp

Please contact us if you would like to come along: Contact


Learn to dance with private tuition from Best-Ballroom. Complete beginners through to advanced dancers. The ISTD technique is used for all students.
We teach: Waltz, Quickstep, Foxtrot, Tango, Viennese, Cha Cha Cha, Rumba, Samba, PasoDoble, Jive.
Modern Sequence Dances and American Smooth are also taught.
Private Lessons held in the Best-Ballroom Studio in Rainham, Kent on a Saturday and Sunday between 10am - 5pm.
Please note there is no availability for lessons mid week or evenings. Please also note due to limited availability we do not take Wedding Dance Couples.
Contact Us
or click
here
for more information.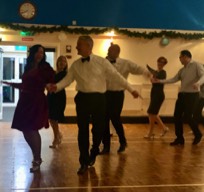 Our
Sunday Dance Club
is held at Detling Village Hall. 7pm - 9pm. £5 per person.
Final Date for 2023:


17th December
(Christmas Dance)


Doors open at 7pm and dancing will start at 7.30pm.

£5pp.

BYO drinks and nibbles.

We will play a variety of Ballroom, Latin and Sequence Music with lot's of Christmas favourites.

Please contact me if you would like to come along.
steven@best-ballroom.co.uk
Sequence Dancing is a popular part of most social dance evenings.

Many of the dances commonly played at social dances have been danced for many years such as the Rumba One, Catherine Waltz and Mayfair Quickstep.

If you are new to social dancing and would like to learn some of the popular Sequence dances before giving it a try on the dance floor, please get in touch.

One-off sessions can be arranged to learn one or more dances from the list below.

We can also recap any of the dances for those who would just like a refresher!

We have a full Sequence script library of past dances and also receive updates on all newly published Sequence Dances. If you have any requests to learn new or old dances please get in touch.

Rumba One
Rumba Diago
Queen of Hearts Rumba
Kensington Rumba
Radbourne Rumba

Sally Anne Cha Cha Cha
Redwood Cha Cha Cha

Springhill Samba

Balmoral Blues

Cindy Swing
Lace Agate Swing
Robins Swing

Together Saunter
Tiffany Saunter
Saunter Shiraz

Mayfair Quickstep
Christmas Dance 2022 at Detling